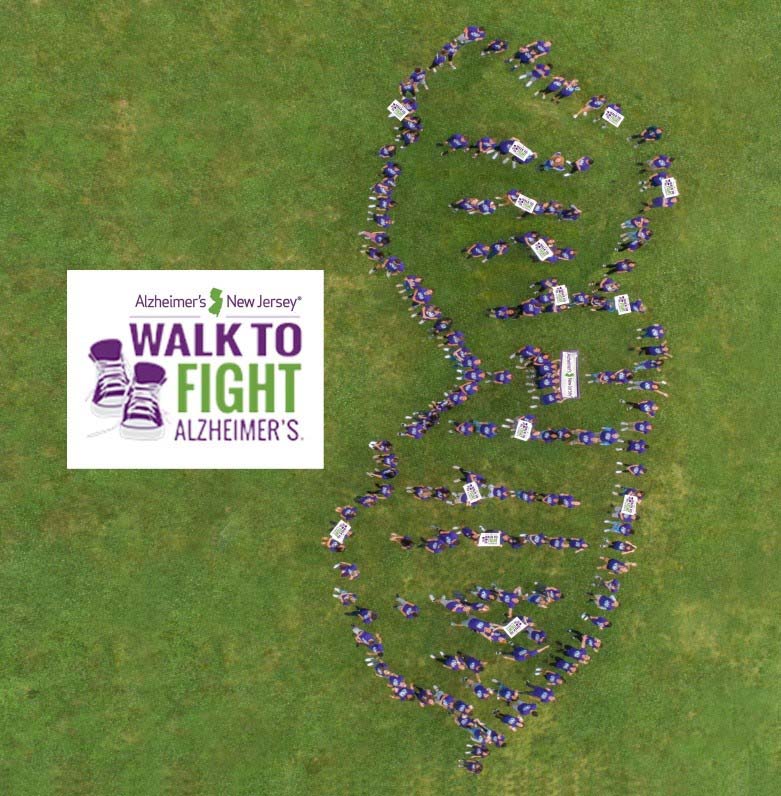 On Thursday, June 13th, several hundred high school students from Freehold Township High School, all dressed in purple, joined with Alzheimer's New Jersey, the independent, non-profit providing hope and support for Garden State residents battling Alzheimer's disease and other dementias, to create a massive shape of New Jersey on school grounds. The students came together to bring attention to Alzheimer's New Jersey's 2019 Walk to Fight Alzheimer's® while highlighting its focused mission to help New Jersey families cope with the devastating impact of Alzheimer's disease and other dementias.
After the event, Alzheimer's New Jersey's President and CEO Ken Zaentz, State Senator Vin Gopal and representatives from Congressman Chris Smith's office presented the Walk to Fight Alzheimer's School Spirit Award to participating students, recognizing their achievements in raising funds and awareness for Alzheimer's New Jersey's Southern Regional Walk, scheduled to take place in Pt. Pleasant Beach on Saturday, Sept. 28, 2019. Over the past 15 years, Freehold Township High School students have raised over $100,000 for Alzheimer's New Jersey education, support and advocacy programs which benefitted 14,000 New Jersey residents last year.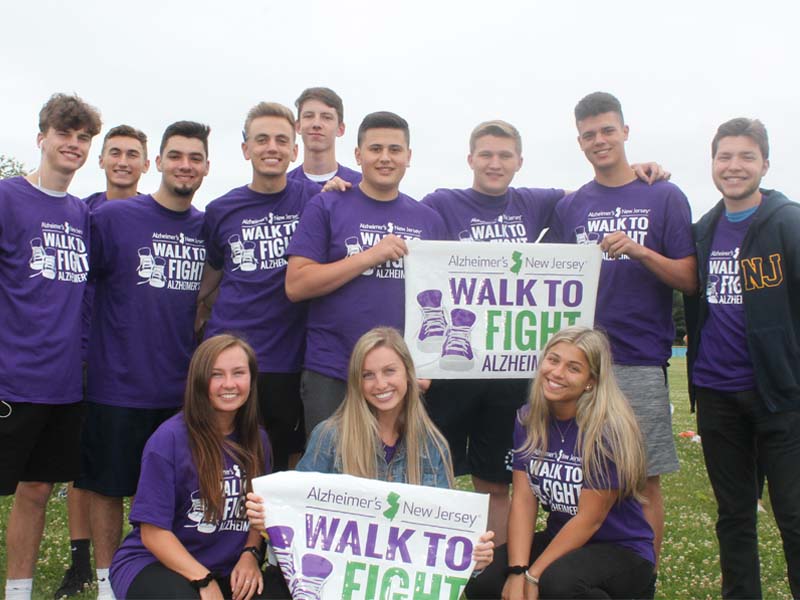 Funds raised through Alzheimer's New Jersey's Walk to Fight Alzheimer's, comprised of 5 regional walks, will support programs such as care consultations, family support groups, Alzheimer New Jersey's Telephone Helpline, the Respite Care and Wellness Program, the Always Safe Initiative and the Clinical Trials Connections program. Revenue generated by these walks is crucial in the mission of Alzheimer's New Jersey to provide programs and community partnerships that increase awareness and support the needs of 600,000 New Jersey residents impacted by Alzheimer's and other dementias. 100% of funds raised will benefit New Jersey families. Individuals, families and local businesses are invited to participate in these fun-filled events.