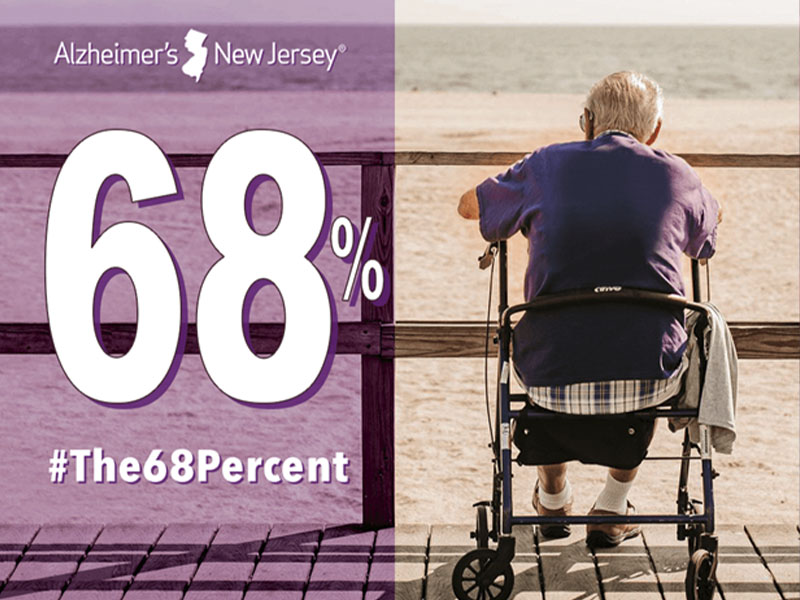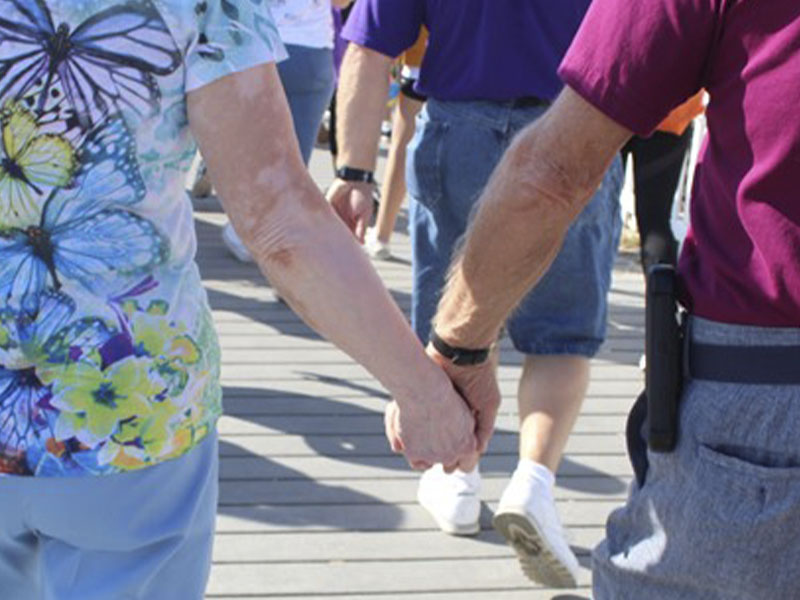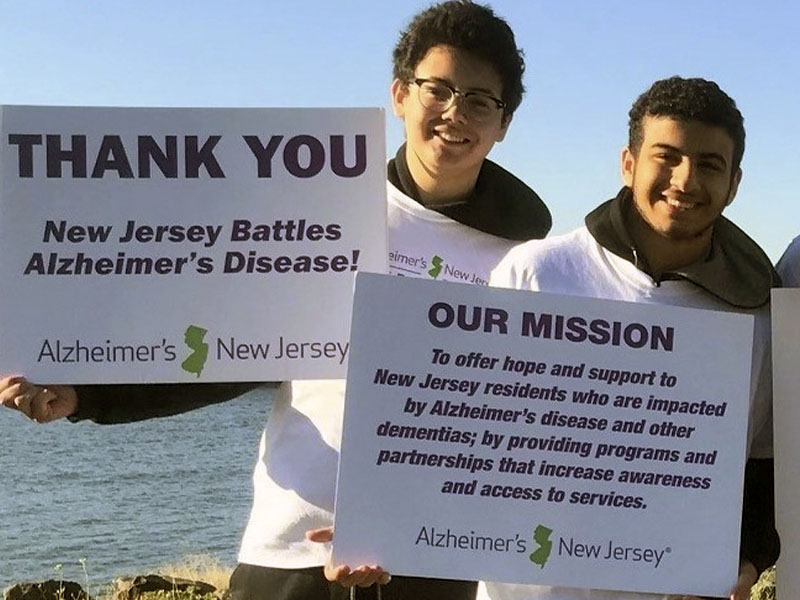 Our Impact During COVID-19 and Beyond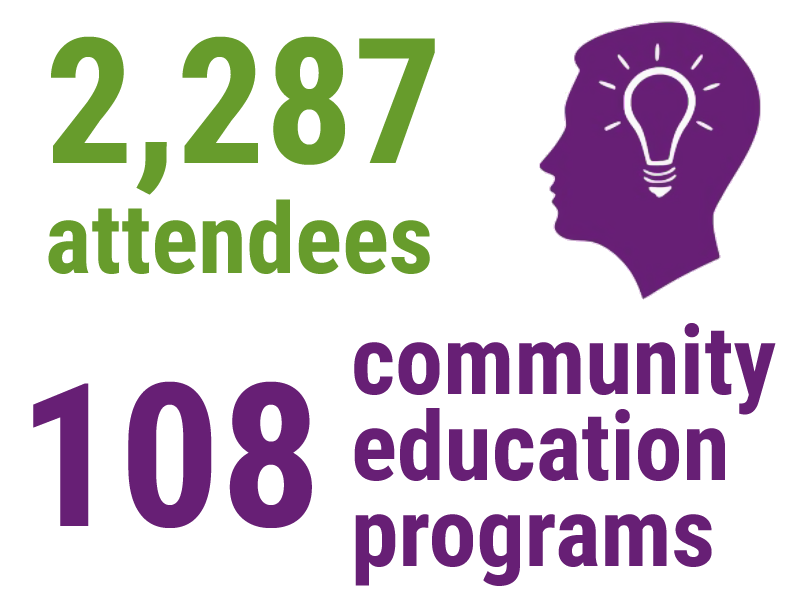 2,287 attendees to 108 Community Education Programs, virtual and in-person, learned about the disease, research and important care strategies.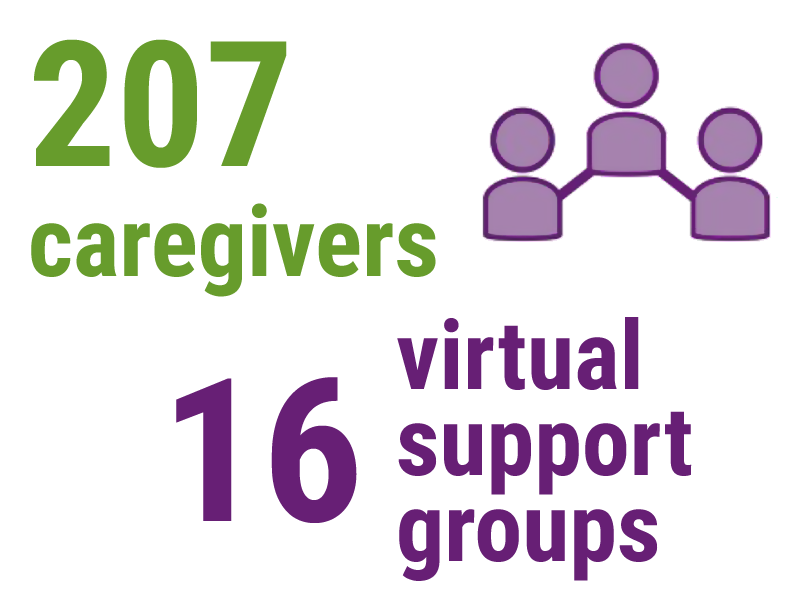 207 caregivers participated in 16 virtual support groups including one of our newest groups for caregivers with loved ones in a residential facility.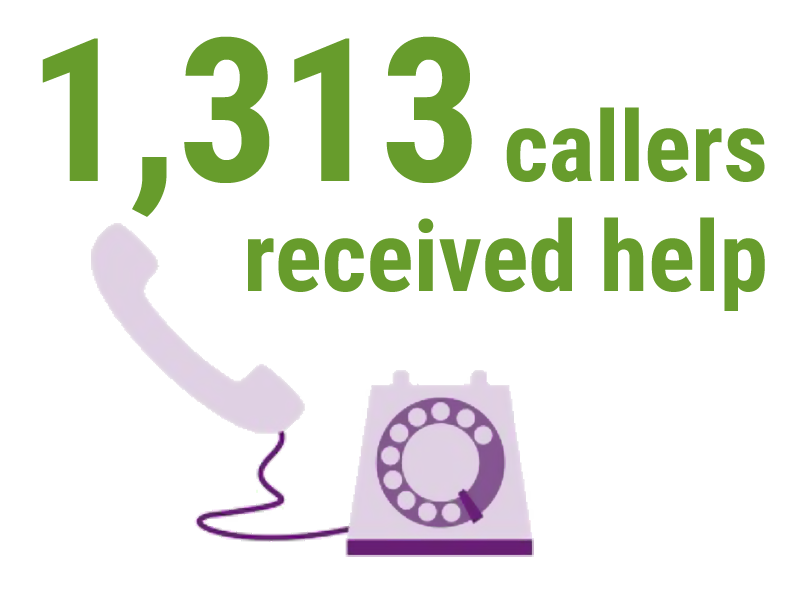 1,313 Helpline callers received guidance, support, and information on how to cope with the day-to-day challenges of Alzheimer's disease.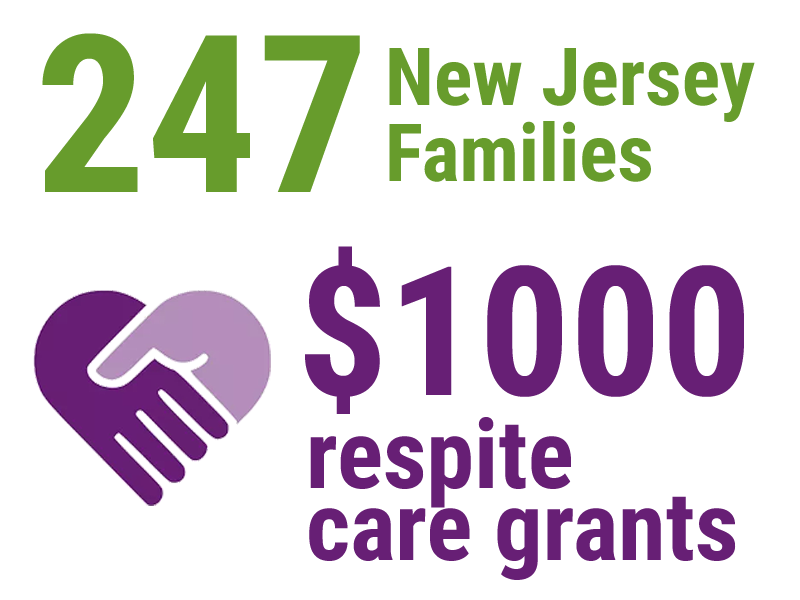 247 NJ caregivers received a $1,000 respite care grant to reduce caregiver stress and the critical pressure they face each day.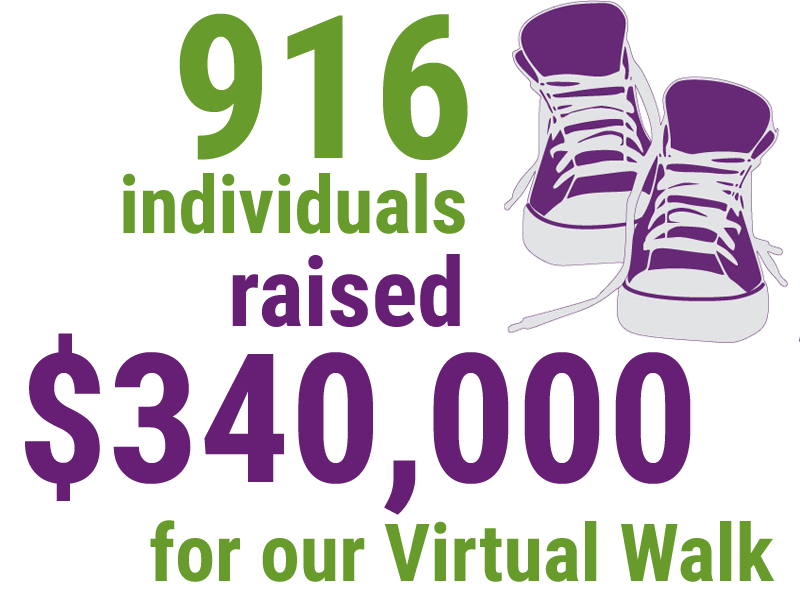 916 individuals raised $340,000 for our virtual Walk to Fight Alzheimer's raising awareness and inspiring hope for the future and a cure.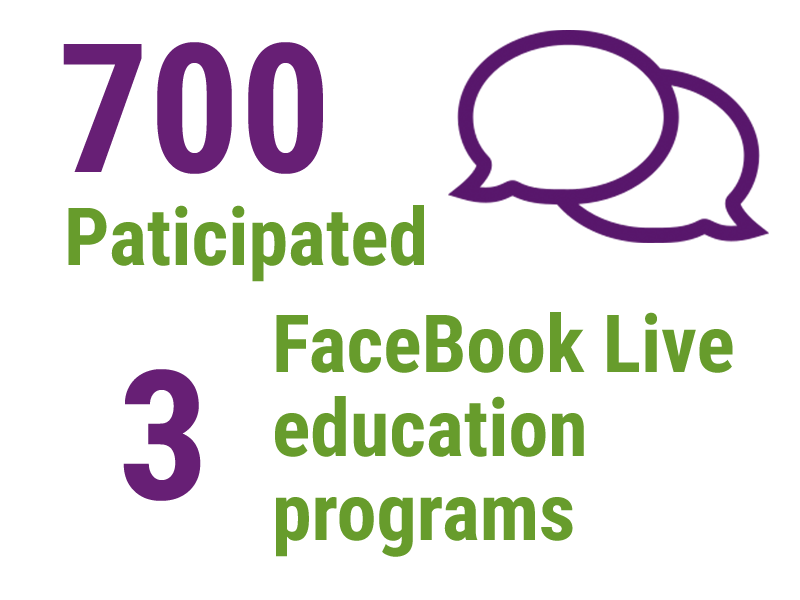 FaceBook Live and our new Video Library provided new ways for people to learn about the disease.
We are the First Line of Local Support
Alzheimer's New Jersey is the first line of support for over 600,000 New Jersey residents impacted by Alzheimer's disease and other dementias by providing programs and partnerships that increase awareness and access to services.
Our mission is local.
Our focus is on improving quality of life; helping families make each day the best it can be until a cure can be found. When Alzheimer's touches your life,  we are here, now, during the COVID-19 health crisis, making a positive impact one family at a time.
Why Your Support is Important
Funds education, support and respite programs which have a direct impact here in New Jersey helping your neighbors in need.
Helps families of all backgrounds navigate the challenges of the disease and have the best days possible.
Enables us to offer programs and services free of charge to all who need them throughout New Jersey virtually or in-person.
Benefits New Jersey residents 100%.
Alzheimer's New Jersey receives no government funding and is not affiliated with any national or state organization.
78% of funds raised goes directly for program services.
Alzheimer's New Jersey has been providing trusted service to New Jersey residents for over 35 years.
"Thank You for
Giving Me Hope."
"Thanks for understanding the emotional stress of caregiving over the years. Having your group's advice, support, and shoulders to cry on often saved my life."
"I learned that showing different emotions while living with someone with Alzheimer's is ok."