With over 600,000 residents in
New Jersey touched by Alzheimer's
and Dementia, we're here to help.
Call our Helpline: 888-280-6055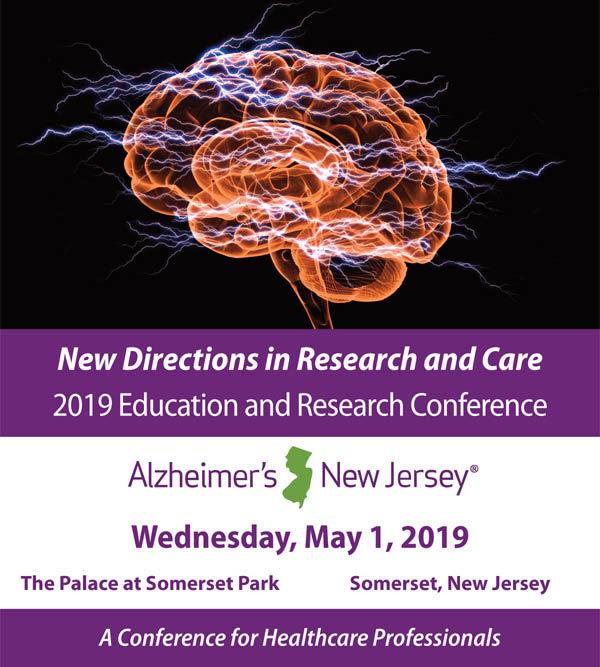 2019 Education and Research Conference:
New Directions in Research and Care
A Conference for Healthcare Professionals
Save the date:
Wednesday, May 1, 2019
Somerset, New Jersey
Learn About
Alzheimer's Warning Signs
Join Us for Our
2019 Celebrating New Jersey Gala
"We Take Care of Our Own"
A Gala Benefiting Alzheimer's New Jersey
Save the date:
Wednesday, April 10, 2019
at The Grove in Cedar Grove
Check Out Our Community Education Programs Calendar
Alzheimer's New Jersey hosts numerous community education events each month. Find one near you!
Need Help?
Alzheimer's New Jersey® is your resource to help you and your loved ones understand and cope with Alzheimer's and dementia.
Resources
Understanding the disease, and knowing the tools and resources available to you is critical in your journey to help yourself and your loved ones.
Get Involved
Want to make a difference? There are many ways to help your community, such as volunteering at events and advocating. Don't be shy, get involved!
Donate
Contributions from people like you make a huge difference and improve lives. You can help by making a donation today.
About Alzheimer's Disease
Healthy Aging Tips
For Body and Brain
Alzheimer's Disease
Warning Signs
Brain Changes
in Healthy Aging
Coping With
Caregiver Stress