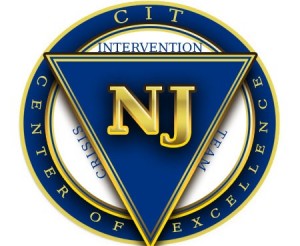 Alzheimer's New Jersey has partnered with the New Jersey Crisis Intervention Team (CIT) training program to help raise awareness among law enforcement officers about the impact of Alzheimer's disease and other dementias in our state, and to assist police officers in responding safely and effectively to those with Alzheimer's disease who they may encounter as part of their community policing responsibilities.
New Jersey CIT is a county based collaboration of law enforcement, mental health and other healthcare professionals committed to serving the needs of community members experiencing mental health crises or addiction; those with cognitive disorders such as Alzheimer's disease and other dementias, or those with developmental or intellectual disabilities; as well as their family members.  Alzheimer's New Jersey presents a portion of the 40-hour CIT training providing law enforcement officers with a comprehensive understanding of Alzheimer's disease and other dementias, including effective communication techniques, strategies for responding to specific situations that officers may encounter and the availability of community resources.
"Alzheimer's disease is a huge public health issue in New Jersey with over 500,000 residents who have the disease or are caring for someone with Alzheimer's or other dementias,"  said Ken Zaentz, President and CEO of Alzheimer's New Jersey.   "We are proud to have this opportunity to be part of the New Jersey Crisis Intervention Team training program and, most importantly, want to acknowledge the CIT program and the many officers who have graduated, for recognizing the impact of Alzheimer's disease in our state and for the commitment to take action in law enforcement situations that account for the unique needs of this vulnerable population; which come about due to changes in memory, cognition and behavior."
According to Retired Chief of Police, Edward C. Dobleman, New Jersey State Director of the Crisis Intervention Team (CIT-NJ), the CIT program gives police officers and other professionals the knowledge and tools they need when responding to someone with cognitive issues, such as Alzheimer's disease.  We strive to do that in a manner that avoids or minimizes any arrests, injuries or other dangerous situations.
"We are grateful to Alzheimer's New Jersey for becoming involved in our training program and helping our police officers and other mental health professionals learn about the disease and practical ways to respond," said Dobleman.  "As law enforcement officers, we are dedicated to helping the people we serve and the best way to do that is to understand their situation and what they are going through."