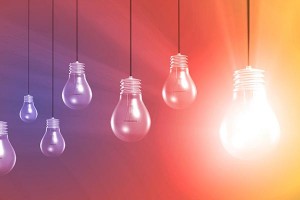 Start the Ball Rolling… 
Make your first donation come from YOU. It shows your commitment. Consider making your own donation once a month. Your actions will inspire others to donate.
It's Who You Know… 
Think about the places you frequent, such as a local eatery, your child's school, your place of worship, your gym. Make a list of all these venues and put out a request. Your local eatery might do a "dine to donate". Your child's school might agree to a donation canister in each classroom. Your place of worship might make an announcement or place a notice in the weekly bulletin. Your gym might allow you to put out brochures and a canister. The more you reach out, the more funds you will raise.
Your Daily Ask… 
Promise yourself that for one month, you will ask one person a day to make a donation of $5 or more. Remind everyone their donation is tax-deductible. At the very least, you will earn $150 for the month. Ask your teammates to do the same and see how quickly the funds grow!
Tell Your Story… 
If you are walking in honor or memory of a loved one, or person important to you, tell your story when you ask for a donation. People identify with personal stories. Let them know what a difference their donation will make in your life.
The Corporate Match… 
Speak with your company's Human Resources Department and find out if your company will match the funds you raise. It's an easy ask and can make a HUGE difference. You can also check out Double the Donation to see if your company offers an employee matching gift program or a volunteer grant program.
Social Media for the Win… 
Facebook, Twitter and other social media channels are extremely effective ways to raise funds. Post or tweet once a day about your commitment to making a difference. Talk about your story and why you are raising funds for Walk to Fight Alzheimer's®. Keep posts short. And add photos when possible.
Send Personalized Emails… 
Emphasize your connection to Alzheimer's disease one-on-one. Start with a mass email appeal and then follow-up with personalized emails to those who did not donate. Tell them your story again.
Remember Your Thank Yous… 
Let your donors know how much you appreciate their support with a personalized letter or email. Tell them how their donation will help you and all who are affected by Alzheimer's disease. Saying thank you also is a great way to set up your fundraising for next year. When people understand how much they help, they are more likely to donate again.
These are just a few of the many ways you can easily raise funds and truly make a difference to those individuals and families in New Jersey that are struggling with Alzheimer's disease.
For more fundraising ideas, please contact the office local to your Walk location.