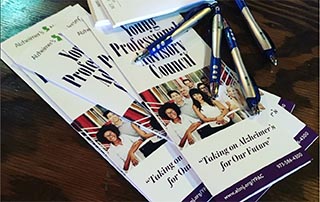 On Monday, November 13th, Alzheimer's New Jersey's Young Professionals Advisory Council (YPAC) held its inaugural education program focused on the challenges faced by young adult caregivers.  Held at the Cricket Hill Brewing Company in Fairfield, the program, which was appropriately titled How Do We Navigate Our New Normal?, was attended by 30 young professionals who are trying to balance promising careers and/or growing families with caregiving responsibilities for loved ones with Alzheimer's disease or other dementias.
Heather Rae Stafford, a member of Alzheimer's New Jersey's YPAC, is currently helping her mother and uncle care for her 90-year old grandfather who has Alzheimer's. Heather found the caregiving conference to be extremely beneficial, especially when presenter Heather Roman, MSW, LCSW, Program and Services Coordinator at Alzheimer's New Jersey, discussed practical strategies to help caregivers enhance communication with a loved one who is experiencing difficulty processing what others are saying.  "I learned that structuring my sentences differently by moving the subject from the end to the beginning can help him more clearly understand what I'm asking," said Stafford. "For example, 'Would you like a refreshing, cold glass of water?'  now turns into 'Water, would you like some?'  You have to remember who your audience is and realize this simple change can enhance the conversations you have with them."
Stafford has been actively volunteering with Alzheimer's organizations since 2012, when her late grandmother entered into the most severe stages of the disease. She also appreciates the support she receives from other members of YPAC as the conference was also a networking opportunity.  "It's nice to hear from other individuals also in their 20's and 30's who are going through similar situations with their loved ones and who understand what you're going through," she said. "It helps you feel like you're not alone and you can all support and help one another.  Alzheimer's is a terrible disease, and by supporting one another, our mission will be that much stronger."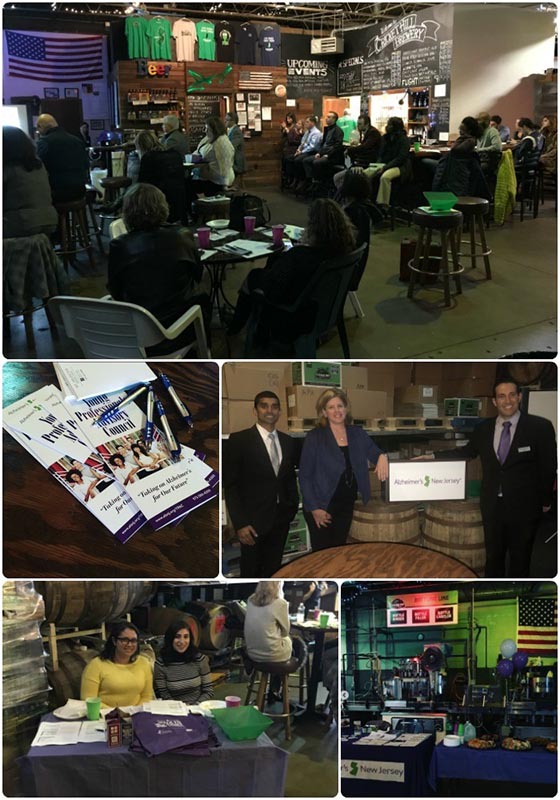 Kristin Davie, another YPAC member, attended the seminar to learn more about Alzheimer's and ways she can better support her mother, who has had the disease for 7 years, and her father, who is her mother's primary caregiver. She found it "powerful and cathartic" to be in the same room with others her age  – walking the same path and sharing the same struggle. She values her time as a YPAC member and encourages other young professionals to join and help to advocate and raise awareness about the impact of Alzheimer's disease on families. "There is an opportunity to get involved at every level, some big, some small," said Davie. "The commitment is completely yours to shape. Most important, YPAC provides you with a solid network of individuals to share your experiences with and to support you."
The seminar also featured YPAC members Adam D. Rubin, Esq. and Jason Alguram, Esq. of Levine, Furman, Rubin & Alguarm, LLC who spoke about "Taking the Legal Fight to Alzheimer's." Topics covered included the importance of having a power of attorney.
To learn more about YPAC, visit https://www.alznj.org/get-involved/young-professionals-advisory-council/ or contact Julie Schuldner, Vice President of Development & Communications, at jschuldner@alznj.org.
Visit our website often to find out about upcoming caregiver conferences and community education programs near you.