Alzheimer's New Jersey® holds free Caregiver Conferences to give families an opportunity to learn more about Alzheimer's disease and dementia-related topics and ask questions of local experts.
For more information about our Caregiver Conferences, please call 973.586.4300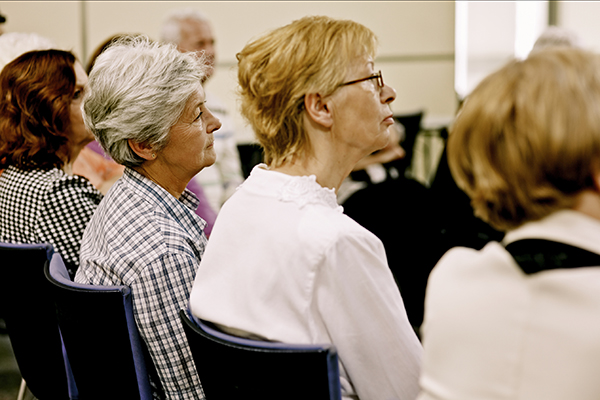 Upcoming Caregiver Conferences
Alzheimer's Disease and Other Dementias: Approaches to Care
A Free Conference for Caregivers
Saturday, November 2, 2019
Union County College
Cranford, NJ
8:30 a.m. – 1:00 p.m.
Matthew E. Barnas, MD, DFAPA

Geriatric Psychiatrist
Pelorus Elder & Behavioral Health
Clinical Assistant Professor of Psychiatry
Rutgers New Jersey and Robert Wood Johnson Medical Schools
Theresa M. Redling, FACP

Medical Director, Geriatric Health and Disease Management Program
Saint Barnabas Medical Center
Jason Alguram, Esq.

Alguram Law Group
Estate Planning and Elder Law
Donna Farrell

Outreach Coordinator
Union County Division on Aging and Disability Resource Connection/ADRC
Registration will open soon.
This conference is produced for Union County residents. Caregivers in Essex and Middlesex Counties are welcome to register.