Alzheimer's New Jersey regularly hosts webinars featuring guest speakers sharing their expertise and refreshing perspectives on research as well as medical, legal and care issues that impact those with Alzheimer's disease and their caregivers. Many of our presenters are recognized throughout New Jersey and beyond as experts in their fields.
Registration for these programs is required.
Join us for our live webinars where you can engage and ask questions and/or watch our recordings of past presentations by registering below.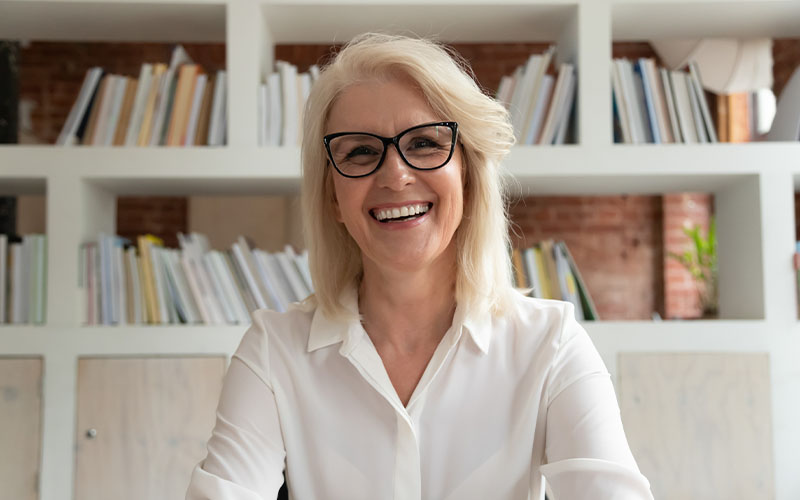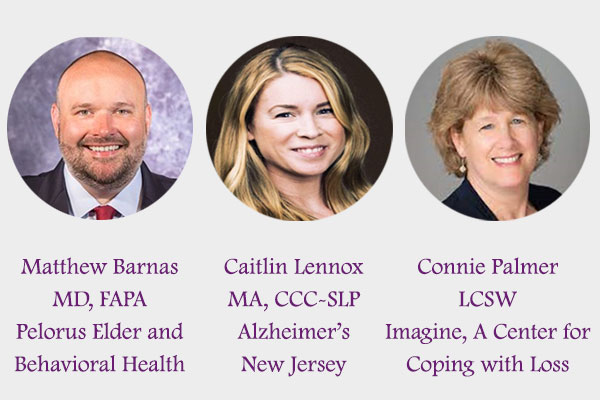 Alzheimer's Disease: Approaches to Care
A Virtual Conference Series In partnership with HomeCare Options
When a family member or friend's memory loss becomes concerning, there are many questions that caregivers face: Is it Alzheimer's disease or another form of dementia? What are the different types of dementia and how do I get a diagnosis? Are there treatment options? How can I best prepare and adapt to changes in communication and behavior that may occur? How do I best manage my own emotional stress? This free, virtual conference series for caregivers will help answer these vital questions. Each session will include time for Q & A.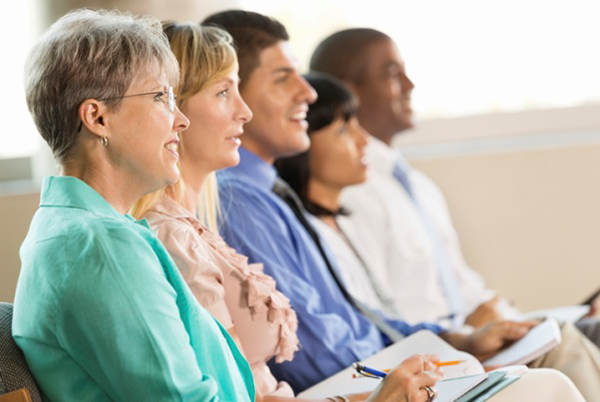 Past Webinars
Watch past webinars by logging in or enrolling as a new user. To access our recorded webinars, please register to create an account, or, if you already have an account, click here to login.
Past webinars available through your online account:
Sleep Disturbances in Alzheimer's Disease: Causes and Treatments, with Paul Bryman, DO, FACOI, AGSF, CMD, Rowan University, New Jersey Institute for Successful Aging

Medications and Alzheimer's Disease: Information for Caregivers, with Dr. Manisha Parulekar

Management of Behavioral and Psychological Symptoms of Dementia: A Non-Pharmacological Approach, with Theresa M. Redling, DO, FACP

Addressing Memory Concerns: The Importance of Seeking a Medical Evaluation and How to Prepare for a Medical Appointment, with Dr. Manisha Grover, Geriatric Medicine Specialist

Elder Law and Estate Planning: Information for Caregivers of Individuals with Dementia, with Brenda McElnea, Esq.

Eating Difficulties in Persons with Dementia: Causes and Approaches, with Lisa Gill, Vice President of Memory Care and Programming for Sunrise Senior Living

Advance Care Planning Throughout the Dementia Care Journey, with Rita Dyer, MSN, RN, APN-C

Loss, Grief and the Coronavirus: Self-Care, Coping, and Resilience for Dementia Caregivers, with Connie Palmer, LCSW, Clinical Training Director, Imagine, A Center for Coping and Loss

Managing Behavioral & Psychological Symptoms in Dementia, with Dr. Shailaja Shah

Preparing for the Future: Legal & Financial Planning, with Dr. Shana Siegel, Esq., CELA, GAP