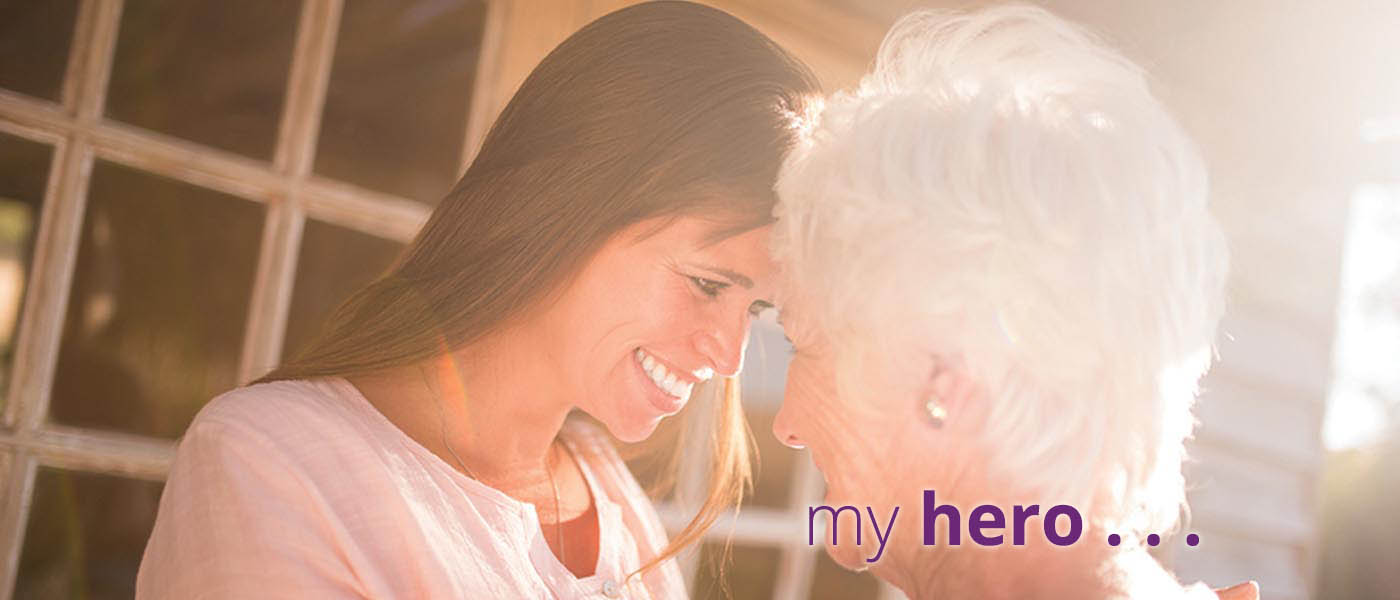 Your mother may not wear a flashy uniform or run fearlessly into a burning building, but in many ways she is your hero. Whether it was brushing your hair before school, enduring endless hours of piano practice or being a sympathetic ear or shoulder to cry on, you could count on the unconditional love and support of your mother.
But, if your mother has Alzheimer's disease, everything has changed. Now, you are the one who combs her hair, who listens to the same story again and again, and who picks up the phone, only to realize Mom won't remember who you are.
Today there are more than 500,000 people in New Jersey who are impacted by Alzheimer's disease or other dementias, and that number is just projected to rise. In the absence of a cure and effective therapies, the best medicine we have is care and support.
At Alzheimer's New Jersey, it is our responsibility to provide innovative and compassionate support services that our caregivers deserve and our families need.
Can we count on your support? Your gift will enable us to provide New Jersey caregivers, and all those locally impacted, with education classes, support and discussion groups, family care consultations and our Respite Care and Wellness program.
100% of your donation supports New Jersey families! Please give as generously as you can and show our community that no matter your connection, we are all in this together. Don't let another family go without support or let another day go by without working towards a cure. This Mother's Day, you can be a hero for all mothers in the fight against Alzheimer's Disease.