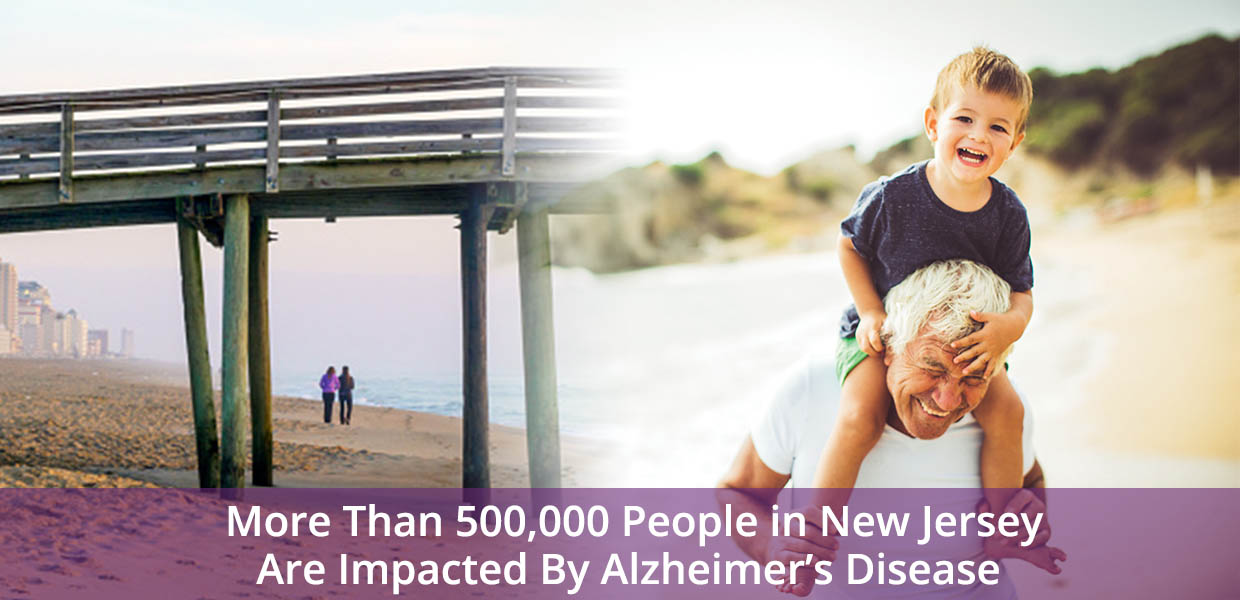 Treasured Time
It's summertime in New Jersey. What a fabulous time of year. The Jersey Shore, vacations, beautiful parks and recreation areas, barbecues, carnivals; a time to build and share treasured memories with family and friends.
But, beyond the summer fun and laughter, there is pain for too many families in our community. They are faced with the loneliness of losing precious memories shared with a spouse, a parent, or a grandparent.
Caregiving for someone with Alzheimer's disease and other dementias can be physically and emotionally overwhelming. Despite the challenges and stress of caregiving, Alzheimer's New Jersey's programs and support can help make time spent with family and friends – treasured time.
Our Respite Care and Wellness program provides family caregivers with information and education about the important of regular time-off from caregiving, with help finding community-based respite care services with financial scholarships to help support the cost of these services. Our vital programs also include: caregiver education, support groups and Helpline.
As you enjoy the summer season in the company of family and friends, please consider the number of people whose lives you can touch through a gift today to Alzheimer's New Jersey. 100% of your gift supports New Jersey families and ensures that those living with Alzheimer's and other dementias in our state continue to receive our free programs and services that they so desperately need.
On behalf of the families that will be served by your gift, thank you for your generosity.