Education and Research Conference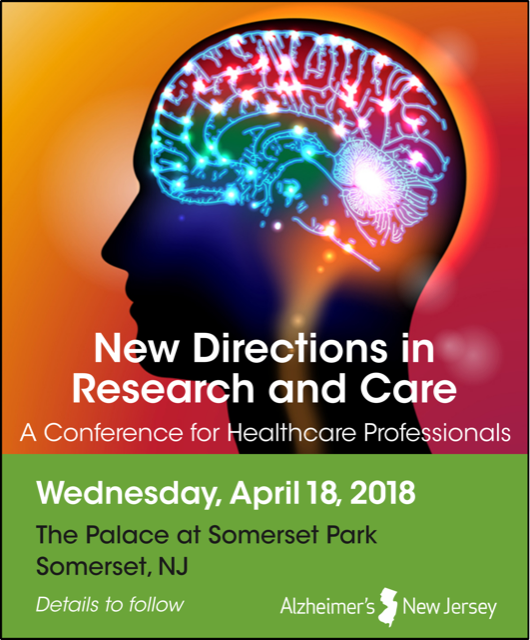 New Directions in Research and Care is New Jersey's largest and most successful dementia-specific education program for healthcare professionals. The conference inspires healthcare professionals to improve treatment and care for individuals with Alzheimer's disease, to stimulate new methods of providing care in facilities and in the homes of Alzheimer's families, and to share the most recent trends in dementia research.
The 2018 Education & Research Conference will be held on Wednesday, April 18 at The Palace at Somerset Park in Somerset, New Jersey. We hope you can join us for this significant event. Details to follow in the weeks ahead.
Keynote:
Richard S. Isaacson, M.D.
Director, Alzheimer's Prevention Clinic,
Weill Cornell Memory Disorders Program
Associate Professor of Neurology, Weill Cornell Medicine
Director, Neurology Training Program, Weill Cornell Medicine/NewYork-Presbyterian Hospital 
Care and Support Plenary:
Pauline Boss, Ph.D.
Professor Emeritus, University of Minnesota
Fellow, American Psychological Association
Fellow, American Association for Marriage and Family Therapy
Family Therapist, Private Practice 
Medical Plenary:
Jill S. Goldman, MS, MPhil, CGC
Genetic Counselor, Senior Staff Associate
Taub Institute, Columbia University Medical Center, NY, NY
2017 Education and Research Conference