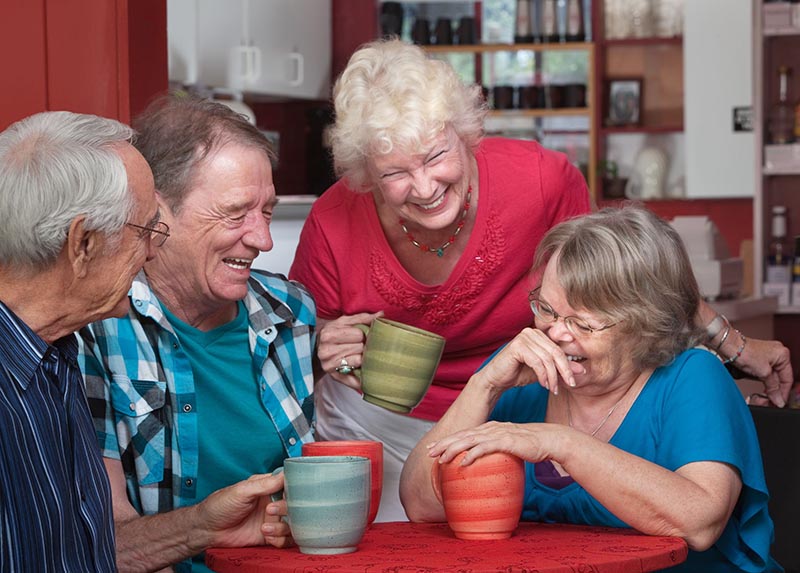 Receiving a diagnosis of Alzheimer's disease is life-changing so it is important to focus on ways to live well with the diagnosis. One approach that is beneficial for both the person who has been diagnosed and his or her loved ones is to remain active and socially engaged. Remaining active and involved has many benefits for the person with dementia, such as helping to maintain abilities, promoting independence, reducing isolation, and coping with difficult feelings. 
Engaging in social activities with others can additionally promote a sense of community and belonging and can support closeness (the relationship) between the person living with Alzheimer's disease and their loved ones. Most importantly, getting out and doing things is FUN!  
Did you know that there are unique opportunities in the community that exist just for people diagnosed with early to moderate Alzheimer's disease or other forms of dementia? From specialized museum tours to relaxing cafes, these social engagement programs provide opportunities for families to connect with each other and meet others who are seeking to live their best with Alzheimer's disease. For information about social engagement opportunities available in the community, please call Alzheimer's New Jersey's Helpline at 1.888.280.6055. We are just a phone call away for information and support.